Cloud VPN : Best, Fast And Secure VPN
– Version: 2.0
– Last update: 2021 Dec – 16
– Fixed some Bugs
– Fixed flag image issue
– Fixed Click issue
Cloud Vpn: Fast And Secure Vpn
Welcome!
Introduction:
Cloud Vpn is a free VPN and unlimited VPN proxy for android users. It offers you unlimited access to video, music, and all your favorite websites. It hides your IP address and protects your online privacy so no one will be able to see what you're doing. With the new built-in browser, you can search and browse anonymously in just a few taps.
Why Choose Us ?:
Privacy protection: Cloud Vpn hides your IP address, identity and location from trackers. It provides you a secure and encrypted network so no one will be able to access your personal data. You can enjoy maximum privacy and keep your browsing history to yourself.
Bypass Geo blocking: free Cloud Vpn encrypts all your traffic and you will get access to global media, video, messaging or social apps. Watch, listen and enjoy your favorite content anytime, anywhere with a fast vpn server.
Public Wi-Fi safety: Using public Wi-Fi may expose you to real privacy and security risks.Cloud Vpn encrypts all of your online activities over public Wi-Fi and keeps your personal data safe and secure.
Convenient built-in browser : Visit your favorite sites, watch popular videos and check trending topics. All your favorite content, just one tap away on fast Cloud Vpn. Enjoy private browsing!
No Logs Kept: Cloud Vpn doesn't track or keep any logs of your online activities. Your security and privacy are guaranteed.
Free and unlimited: You can enjoy a complete free vpn experience with Cloud Vpn. Truly unlimited. No session, speed or bandwidth limitations. Fast and free VPN connection makes it easier for you to fully access any popular content.
Application Advantages:
Application Advantages:
Worldwide fast VPN servers
Built-in free vpn browser
Access any sites and apps
Online privacy protection
Hide your IP and location
keep you safe on public Wi-Fi
Military-grade encryption
No-log policy
Check the Live demo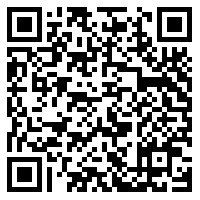 Click Here To Download
•Icons
Most of the icons used in the application are vector icons (SVG files) from the Google Material Design icon pack.
•Google Material Design icon pack:
Material icons are delightful, beautifully crafted symbols for common actions and items. They are open source distributed and free for everyone (to use).
•Rate
This item is sold exclusively on Envato Market (CodeCanyon). If you purchased the item and like it and its documentation please, rate it.
•Item support policy
This Envato Market (CodeCanyon) item comes with NO support from the author. More information about Envato Market (CodeCanyon) item support: https://codecanyon.net/page/item_support_policy